At 19:03 on 10/06/2021, TCIT set a new highest handling record per mother vessel with the total handling volume of 14,235 TEUs (TEU = twenty-foot equivalent unit) on MEISHAN BRIDGE, in which 7,014 TEUs of discharging and 7,221 TEUs of loading. This is such a remarkable milestone not only for TCIT in particular but also for the seaport industry and Vietnam's economy in general, while global economies and sea freight transport since the beginning of the year have been still heavily affected by the Covid-19 pandemic, serious port congestion in the US as well as the Suez Canal incident recently.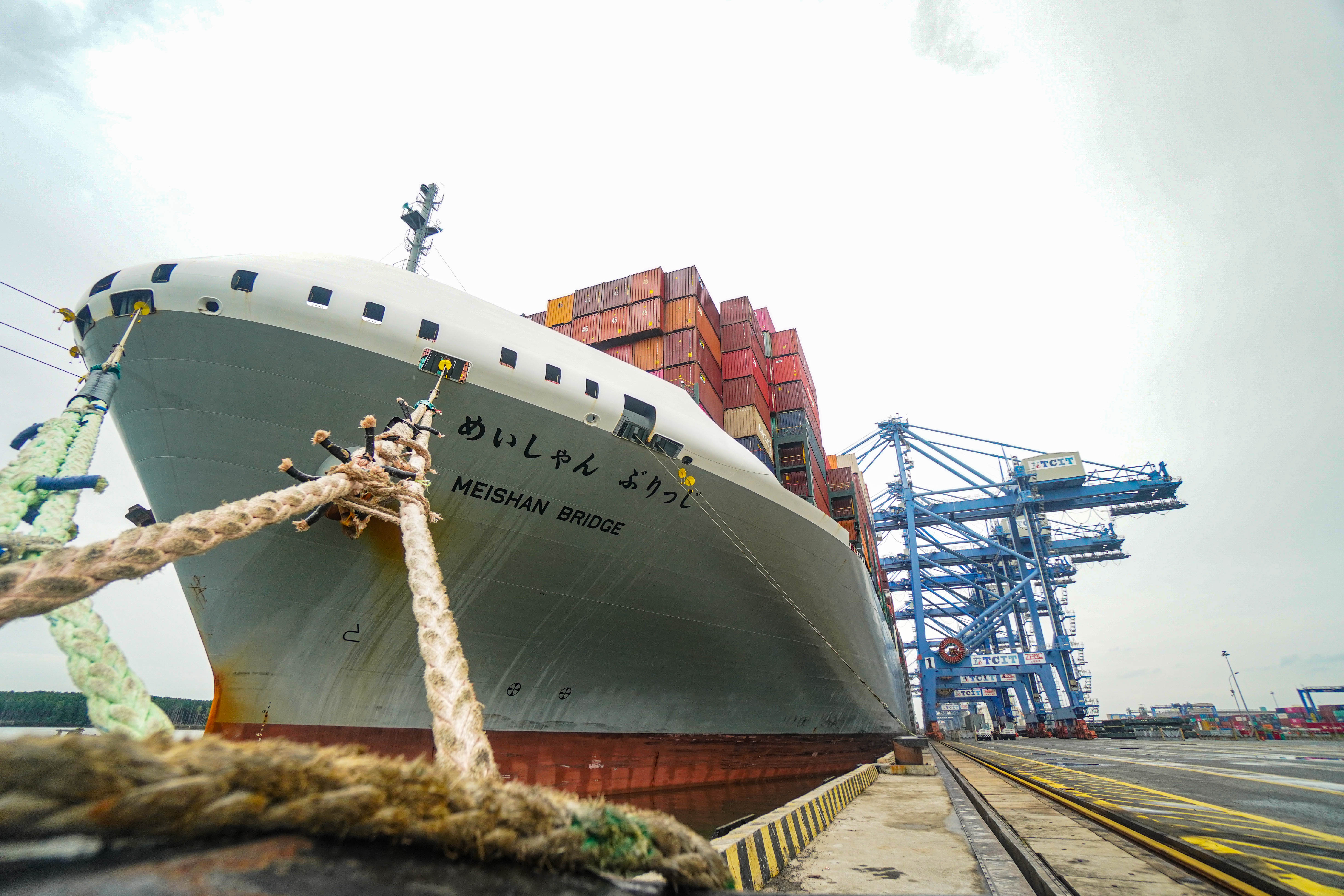 14.235 TEU - new highest handling record per mother vessel set by TCIT on MEISHAN BRIDGE
The mother vessel MEISHAN BRIDGE has an overall length of 366 meters and capacity of 14,000 TEUs, operated by Ocean Network Express (ONE) in the EC4 service of THE Alliance (including ONE, Hapag-Lloyd, Yang Ming and HMM), connecting Vietnam to the East Coast of the United States. To ensure the vessel's operating capacity with total handling volume of 14,235 TEUs - higher than the vessel's capacity and accounting for nearly 30% of TCIT container yard capacity - within just 56 hours with productivity of 145.34 containers/hour while securing the operation in parallel with pandemic prevention, TCIT has made great efforts in arranging equipment, yard organizing as well as manpower allocating, to meet the smooth-running operation as well as to ensure the departure time for the vessel stays on schedule.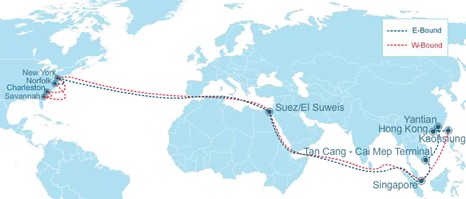 EC4 rotation connecting Vietnam and US East Coast
In Vietnam, under the serious impact and complicated developments of the Covid-19 pandemic, Vietnamese government has always been consistent and steadfast with the "dual goals" policy of both economic development and COVID-19 pandemic prevention, continuing to prevent virus spreading, to detect, isolate, localize and treat actively. This policy effectiveness as well as the efforts of the whole country in "dual goals" implementation have been partly demonstrated by both containing the outbreak and maintaining socio-economic growth in recent months. According to the Ministry of Planning and Investment, Vietnam's GDP growth rate in the first 6 months of 2021 is estimated at about 5.8%. By the end of May 15, 2021, the total export value of Vietnam reached nearly 116.8 billion USD, gained 30.9% whereas the total import value of the whole country reached 117.15 billion USD, increased 34% compared to the same period of 2020, in which the US is the largest export market for Vietnamese goods. At TCIT, container volume of this market in the first 5 months of 2021 upsurged by nearly 23% in comparison with the same period last year.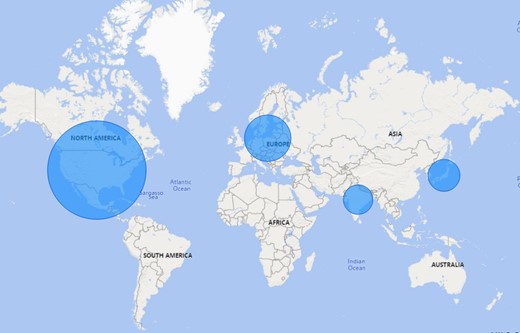 The main export and import markets of TCIT
The record of handling 14,235 TEUs on MEISHAN BRIDGE is also a proof for the trust of THE alliance in particular, shipping lines and customers in general when continuing to choose TCIT as a reliable destination for service quality as well as handling ability for highest volume services, continuing to affirm TCIT's position as a leading deep-water terminal in Vietnam, as well as being a great motivation for TCIT to develop more in the future to conquer new records and success. In addition, this milestone also affirms the strategy's accuracy of the Ministry of Transport, Vietnam Maritime Administration, and Vung Tau Maritime Administration in trial receiving large vessels to Cai Mep - Thi Vai - the largest deep-water port in Vietnam to enhance Vietnam's seaport position globally.