Tan Cang – Cai Mep International Terminal (TCIT) is honored to be one of three typical enterprises that well comply with the customs law and actively cooperate in the process of implementing the customs law, selected by the Customs Department of Ba Ria - Vung Tau province to sign the regular partnership development agreement for the period of 2021 - 2022.
During more than 10 years of official operation, in addition to always comply with customs laws, TCIT Port has always actively cooperated with Customs authorities to improve service quality, improve efficiency of state management of customs as well as the efficiency of port operations, in according with creating favorable conditions for the imports and exports, contributing to enhance the imports and exports through Tan Cang – Cai Mep deep water port of Ba Ria - Vung Tau Province.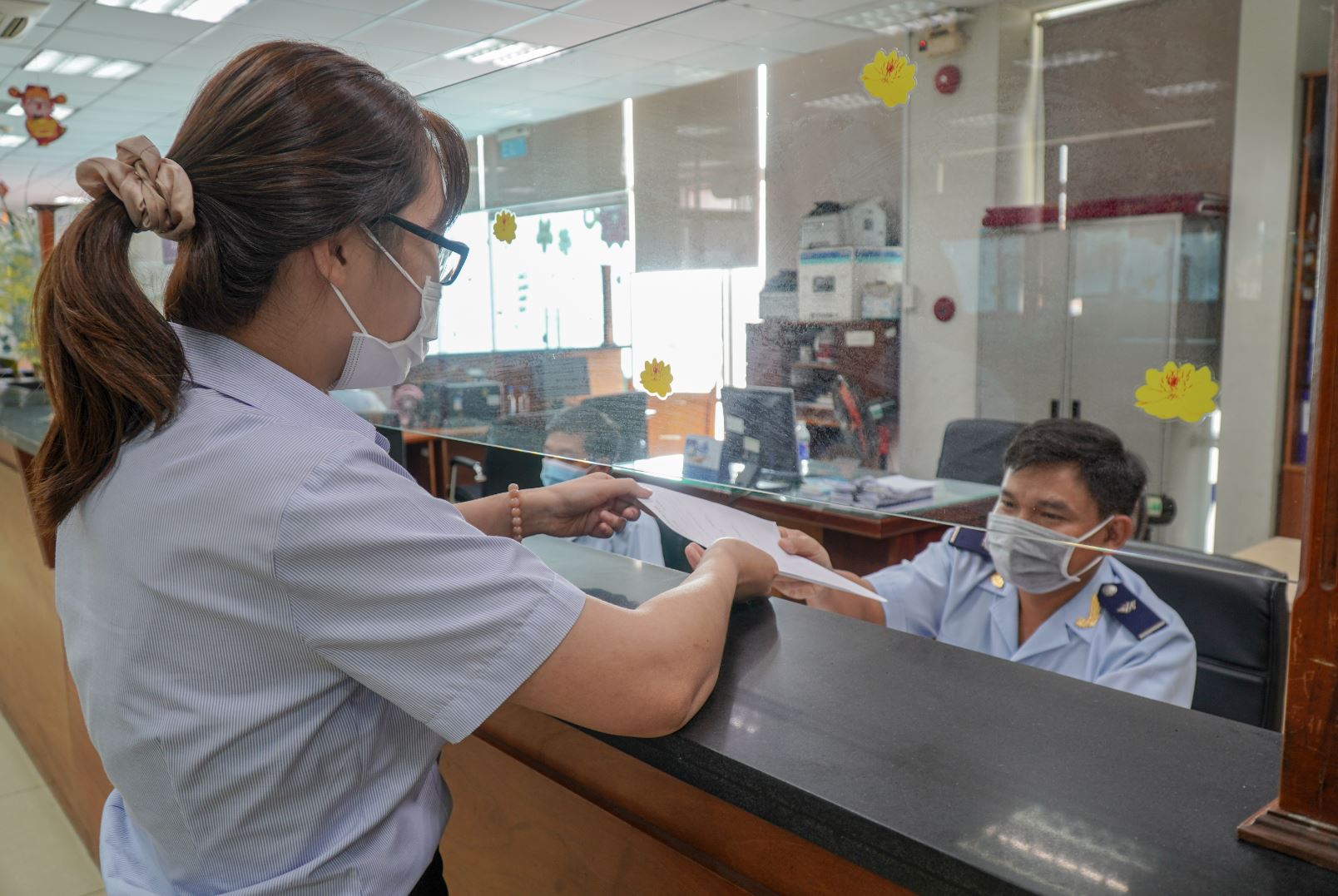 Up to present, BRVT Customs Department has signed cooperation agreements for regular partnership development with 21 organizations and enterprises, of which TCIT was honored to be the first deep-water container terminal in BRVT that was selected to sign this agreement. The main purpose of the cooperation agreement is to promote and facilitate the development of import and export trade through ports to be fair, transparent, and to enhance the efficiency and quality of customs administrative procedures handling, creating a good cooperation partnership between Customs Department - TCIT.
The main contents of this cooperation agreement include:
+ To exchange of information on customs law enforcement; programs, plans and activities of customs cooperation - enterprises, prevention of smuggling and trade fraud;
+ To cooperate in the formulation of legal policies, modernization solutions in export, import and transit activities;
+ To cooperate in the process of implementing customs procedures and develop plans to simplify customs procedures;
+ To support problems solving in customs procedures.
+ To supervise Customs law enforcement.
In addition to constantly increase handling productivity, improve the quality of operation along with sustainable environmental protection, organize volunteer activities and contribute for the social community, TCIT also always focuses on complying and fully implementing the provisions of law, building a good cooperation relationship with relevant agencies, always accompanies, supports and be a reliable destination for customers domestically and internationally, continuously contribute to Ba Ria - Vung Tau economy in particular and the Southern key economic region of Vietnam in general.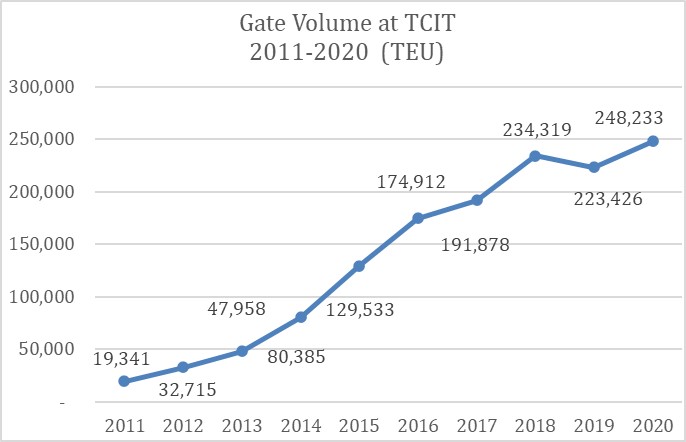 Gate volume of TCIT continuously increased year over year