LINERS TURN TO SURCHARGES AS REEFERS GET DIVERTED AMID PLUG SHORTAGE AT CHINESE PORTS
The ongoing outbreak of novel coronavirus has resulted in reefer shipments being diverted and relocated amid a shortage of reefer plugs on shore at certain Chinese ports.
Refrigerated containers, commonly referred to as reefers, are used for the transportation of perishable goods. When unloaded at a terminal they need to be connected to a reefer plug on shore to keep the goods refrigerated until they are picked up by a truck and taken to their final destination.
Hong Kong-based container shipping company Orient Overseas Container Line Limited (OOCL) said that challenges to the discharge and handling of reefer shipments at the Shanghai, Tianjin, and Ningbo terminals continue to persist because of the extraordinary demand for reefer plugs.
"This may lead to a diversion or relocation of reefer containers for discharge at an alternative port and we are currently working very closely with shippers on contingency plans and viable options to meet their requirements. OOCL has also been proactively suggesting our customers to collect their reefer shipments at their earliest convenience and providing them with recovery plans to minimize the potential impact," OOCL said in an advisory.
The company has started to reopen some of its offices in China and resume regular operations.
"For some offices that have yet to reopen, our IT strength and capability have been providing us the operational agility we need to successfully continue our work with the customers, such as booking acceptance, contingency planning, and other related services," the company added.
Ocean Network Express (ONE) also pointed to the slow inbound container pick-up activity at Xingang
(Tianjin) and Shanghai terminals caused by the outbreak and the extension of the Lunar New Year holidays, which resulted in a serious shortage of available reefer plugs.
ONE said that this may result in the discharge of reefer containers at an alternative port without prior notice. The liner company said it would try to arrange for the discharge at an originally intended destination where possible, adding it would encourage customers to change their destinations to other ports especially for time-sensitive cargoes such as fresh, chilled commodities.
At the same time, ONE has decided to apply a congestion surcharge (CGD) of USD 1,000 per container to cover additional costs related to the unexpected arrangement of shipments and associated plug-in charges, monitoring fees etc.
Maersk has also introduced a congestion surcharge of USD 1,000 per container for all reefer cargo arriving into Shanghai and Xingang to cover the additional cost of re-routing.
Furthermore, the company's staff in China is working from home until the end of February in order to be available for customer support.
To mitigate the effects of the ongoing situation, the company has also had to blank several sailings on its Asia Westbound and Asia Eastbound services.
"Due to ever-changing versatile situation, we are likely to announce more blank sailings on short notice. With the only intention of serving your needs to best of our capabilities during the challenging weeks ahead, we will shift your cargo between vessels as means of minimizing the delay," Maersk said in an advisory.
CMA CGM has introduced a port congestion surcharge of USD 1,250 per reefer container to cover for additional costs incurred by the need to relocate containers from congested Chinese terminals.
This measure is effective immediately for all reefer cargo arriving into Shanghai and Xingang from February 15th, 2020 onwards, and for regulated trades as of March 14th, 2020 until further notice.
ONE has suspended new bookings to/from all ports in Hubei province including Wuhan for the time being.
"Our staff will continue to liaise with customers who have shipments already in progress to discuss the most appropriate course of action for these," ONE said, adding it is closely monitoring the impact of this incident.
In its latest update, German liner Hapag-Lloyd said that its offices in China except Wuhan are open with selected staff members for critical tasks.
"Business operations are being supported by our staff working remotely with access to the Hapag-Lloyd network. Counter services have been resumed work as from February 11 on the basis of appointment with our local offices," the company noted.
"All terminals and depots are now open. However, some are still operating at limited capacity. Furthermore, trucks shortage remains an issue."
Based on the latest information from the World Health Organization (WHO), there have been 71, 429 confirmed COVID-19 infections around the world, out of which 70, 635 are from China.
The death toll in China stands at 1,772 people, with three deaths recorded outside China, those being in France, the Philippines, and Japan.
THOUSANDS OF FROZEN MEAT CONTAINERS PILE UP AT CHINESE PORTS
Thousands of containers of frozen pork, chicken and beef are piling up at some major Chinese ports as transport disruptions and labor shortages slow operations, people familiar with the matter said.
Deliveries are mounting at ports including Tianjin, Shanghai and Ningbo because there aren't enough truck drivers to collect containers due to travel curbs imposed in the country to control the coronavirus, said the people, who asked not to be identified because they're not authorized to speak publicly.
Ports are also starting to run out of electricity points to freeze the containers and some ships have been told to reroute to other destinations in mainland China and Hong Kong, the people said.
China is a massive importer of meat from South America, Europe and also the U.S., and has been boosting purchases to help ease shortages caused by African swine fever. The country increased imports of meat and offal by almost 50% in 2019 to a record of about 6.2 million tons, customs data show.
It remains unclear when port operations will return to normal as truck drivers returning from other cities are quarantined for 14 days and other transport restrictions on trucks remain in place, the people said.
The government encouraged factories to ramp up production this week after extended New Year holidays. Outbreaks of the virus have sickened more than 70,000 and killed over 1,800 in China. More than 220 million migrant workers have not returned on time and may travel in late February or March, Liu Xiaoming, the transport minister, said on Saturday.
The office of the spokesman for the General Administration of Customs in Beijing did not answer phone calls seeking comment.
MSC: CORONAVIRUS AFFECTING REEFER CONTAINER OPERATIONS IN CHINESE PORTS
Due to the effect of the coronavirus outbreak, Chinese ports are congested it results notably in a lack of available plugs for reefer containers.
As a matter of fact, MSC cannot secure the discharge of reefers containers at the designated port if power source may not be available.
Consequently, at ports, where it is not possible to discharge some or all reefer containers MSC has no option but to apply clause 19 of B/L. It means that your reefer container(s) may be discharged at an intermediate or alternative port and held there until it is possible to forward them to the designated port of discharge. In case the situation remains unchanged it may be necessary to abandon the voyage and advise you from where your container(s) may be collected.
Please note that in both cases MSC is entitled to charge to the Merchant additional freight and costs including but not limited to storage, demurrage and plugging.
The delay to your cargo is beyond MSC's control and for the avoidance of doubt MSC is not liable for loss or damage caused by the delay.
MAERSK: COVID-19 UPDATES
General Status
The majority of provinces are now gradually resuming work. Local authorities require enterprises to submit applications for approval to resume work, demonstrating their capability in ensuring strict safety processes and maintaining adequate hygiene for consumable stock, etc. Labour shortage remains an issue for many factories, due to local quarantine policies.
Office and counter service
To best possibly protect the safety and health of our staff and their families, most of our colleagues continue to work from home while our counter service is still running to service our customers. As of 17 Feb, all Maersk offices are open except our Wuhan office where holiday extended to 20 Feb.
Terminal operation
Terminal operations continue loading and discharging vessels, handling current volumes. Ningbo, Shanghai and Tianjin terminals report full reefer yard density. Ningbo and Shanghai terminals report high to full empty yard density. We have triggered some contingency plans to relieve the pressure and will further evaluate and adjust according to the changing situation. The Nanjing terminal dangerous goods yard is full due to slow pick up. Operations for both dangerous goods laden import and export units are affected. Hence, new dangerous goods bookings to and from Nanjing will be subject to case by case acceptance.
Depot operation
All ocean terminal depots remain open. Empty pick up and laden return service work as normal. All off-dock depots have resumed work.
Supply Chain Management (SCM) cargo consolidation
Our SCM customer service team continues past weeks' efforts to support our customers. All warehouses for our consolidation business have resumed operation except the one in Chongqing. Our warehouses are strictly following the government requests for safety and hygiene processes.
Warehouse and Distribution
All Maersk DCs in Greater China are operating as normal now.
Intermodal barge
Barge operations are normal. The backlogs from Shanghai to Wuhan are in the process of being cleaned up.
Intermodal trucking
Most of our trucking suppliers have resumed operations, however with less than 50% of their labour supply, since all trucking companies must follow local restrictions to receive a permit to resume operation. Trucking capacity remain a key challenge, due to local policy and restrictions. To mitigate the trucking capacity issue, Maersk is introducing a multi-modal bundle service in the Yangzi river lower reach, especially the Suzhou, Wuxi and Changzhou areas where we connect inner city first mile trucking with barge or rail service to Shanghai terminal and make empty equipment available in these city areas.
Air freight market update
Passenger flights remain cancelled, but freighters are resuming service this week although cancellations will take place with little warning if volumes are not sufficient to support a flight. Therefore, there may be delays due to last minute flight cancelations from this week and forward.
We foresee volume will be ramping up over the coming weeks - around end of February to early March. Meanwhile, there is also a strong indication that there will be a conversion of ocean freight shipments to air for urgent cargo, which could sharply increase market demand.
Intercontinental Rail (ICR)
Both the Intercontinental rail market volume and capacity are recovering. More customers are considering using intercontinental rail service as the "fast option"to mitigate the cargo delay.
CMA CGM UPDATE #4: CHINA – OPERATIONAL IMPACT DUE TO CORONAVIRUS, LUNAR NEW YEAR HOLIDAYS EXTENSION
In view of the latest situation, they are now scheduled to be fully operational as of February 17th, pending further review. Nonetheless, they continue to provide essential services through the application of our Business Continuity Plan.
Detention and Demurrage Waiver - Clarification
Considering the exceptional circumstances, CMA CGM group will waive D&D charges at Mainland Chinese ports for the periods indicated below:
1) For containers already over their standard free time conditions, D&D charges will be waived from January 31st to February 9th inclusive.
2) For containers with free time ending before February 9th, D&D charges will be waived until February 9th inclusive.
3) The above waiver applies to:
All inbound cargo arriving at any port in Mainland China, from any POL
All outbound cargo loading from any port in Mainland China, to any POD
All equipment types
All cargo types
4) The above waiver excludes:
Any charge not part of the carrier's D&D tariff
Terminal's storage and plug-in charges
MSC TRANSPACIFIC NETWORK UPDATE
The cooperation agreement between 2M and Hyundai Merchant Marine expires at the end of the first quarter of 2020.
MSC is pleased to announce that we have made a new cooperation agreement with SM Line, beginning on 1 April 2020, that ensures we will provide continuity of services between Asia and the West Coast of North America, with improved services to the Pacific North West.
The new agreement with SM Line is separate from the 2M Vessel Sharing Agreement between MSC and Maersk, and the services of 2M and SM Line will complement each other. It consists of a combination of slot exchanges and slot purchases among the three parties – MSC, Maersk and SM Line – and it is subject to regulatory approval.
Six weekly MSC services between Asia and the West Coast of North America
With the new agreement, MSC will be in a strong position to continue to offer six weekly services between Asia and the West Coasts of the US and Canada. These are detailed in the table below.
Notable highlights:
MSC will from April offer three Pacific North West region services – a major improvement on the single Pacific North West service in place today

Transit times will become more competitive from key Asian ports of loading to the West Coast of North America. For example:
The Orient service calls at major central and northern Chinese ports, then on to Busan, South Korea, and straight to the US

The Maple service ensures we provide good service continuity from China and South Korea to Canada, and includes a call in Yokohama before direct transit to Prince Rupert
The new MSC Rose service, spanning China, South Korea, Canada and the US states of Washington and Oregon, will benefit from exclusive access to space on SM Line's Pacific North West Service.
Please note that MSC's existing services to the US East Coast and Gulf remain unchanged and, also, the agreement between 2M and ZIM in the Pacific North West region remains in full effect.
Here are the full port rotations for MSC services on the updated MSC transpacific network, connecting China, South Korea, southeast Asia with the US and Canada:
(MSC will communicate further details of sailing schedules and transit times in due course)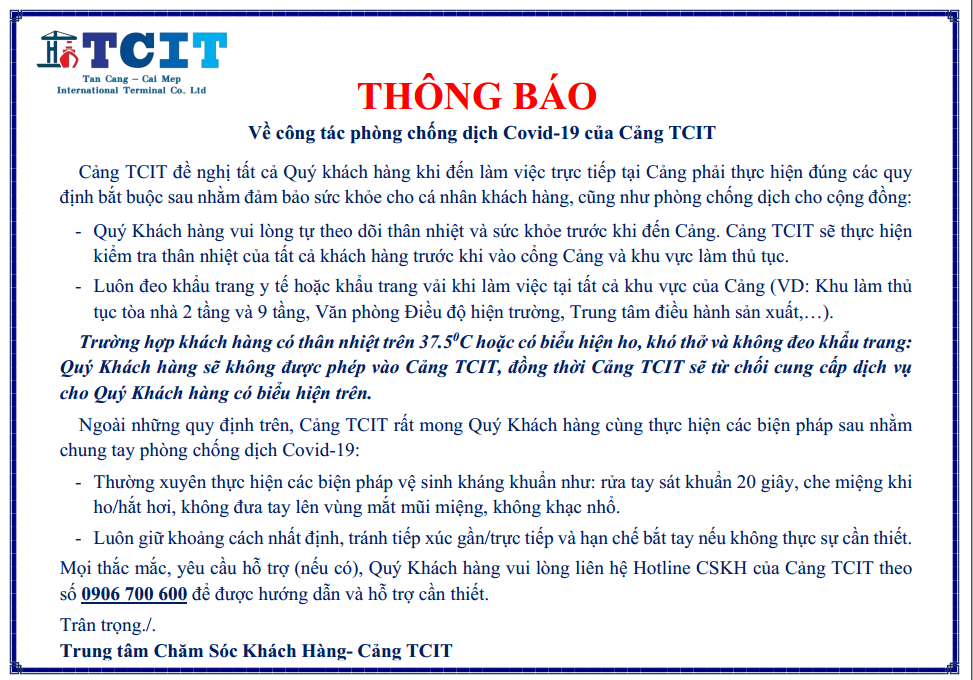 (Source: World Maritime News, American Shipper, Seatrade Maritime, Shipping Lines' Website)