On November 24th, 2019, Tan Cang – Cai Mep International Terminal (TCIT) has again broken a record of handling volume per one container ship when receiving the Mother Vessel (M/V) named YANG MING WORLD (serving on EC4 service) by the handling volume of 10,590 TEU (Twenty Foot Equivalent Unit), surpassing TCIT's earlier record of 9,947 TEU handling capacity on the M/V NYK SWAN (in March of 2019) and set the new record of not only TCIT but also Vietnam's seaport industry.
With a capacity of 14,080 TEU, a length of 368m, the M/V YANG MING WORLD is being operated by THE alliance. Her full rotation is Singapore – Kaohsiung - Hong Kong – Yantian – TCIT – Singapore - New York – Norfolk – Savannah – Charleston - New York – Singapore.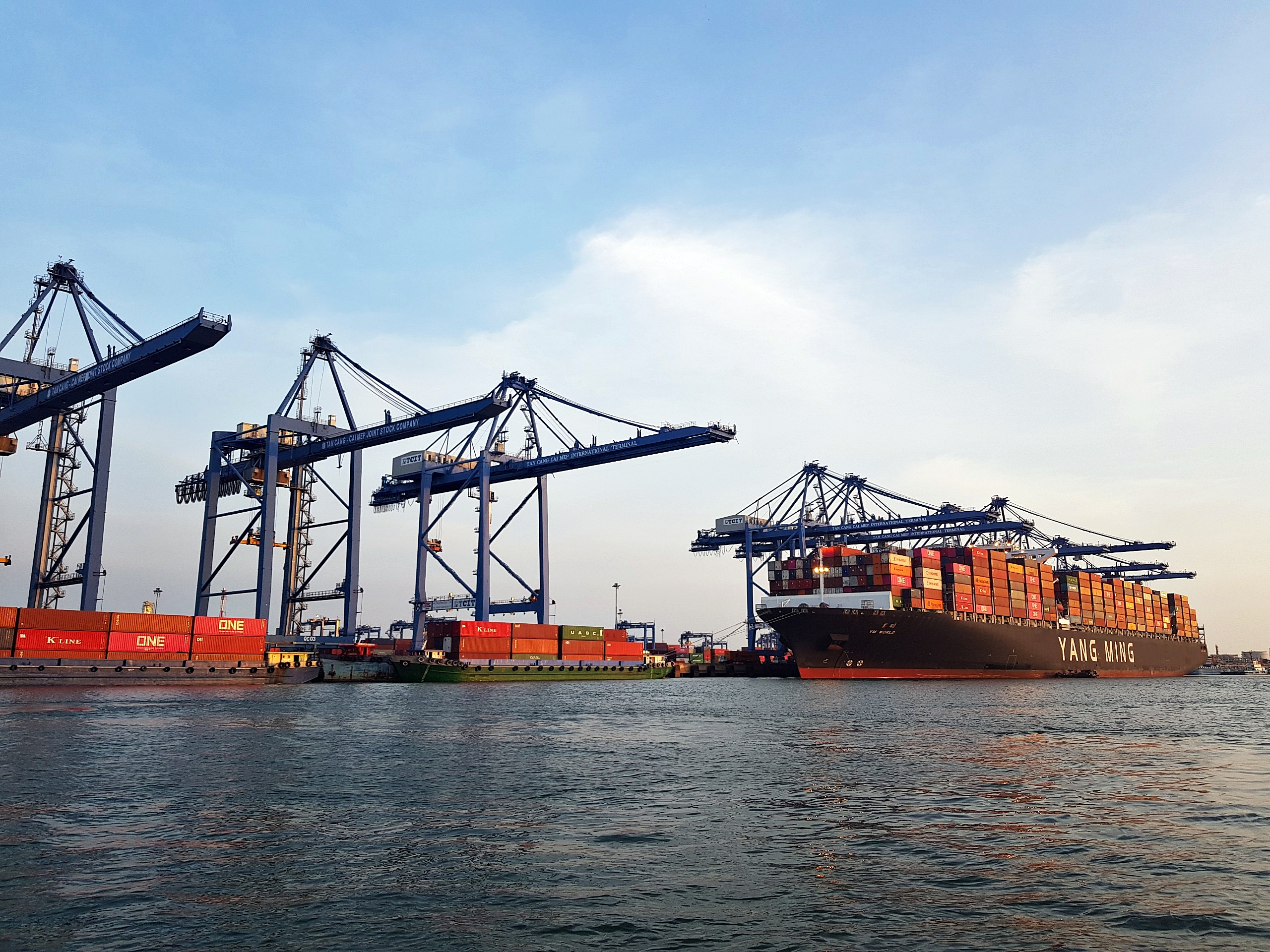 Large-sized vessels have bigger and bigger volume per call. At TCIT, the average volume was around 1,400 TEU and maximum 2,900 TEU per vessel at the beginning of operation but this amount has reached 10,590 TEU – 4 times higher. This trend is expected to continue with more large-sized container vessels coming to TCIT. Therefore, TCIT needs to speed up the cargo operations and also upsize the container cranes (ship-to-shore crane - STS). Catching up this trend, TCIT constantly enhances the operating capacity by investing in many modern equipment and concentrates in human resources development as well as upholds and brings into play the system power of Sai Gon Newport Corporation system. In 2019, TCIT has invested and put into operation 01 more unit of STS crane – the largest one in Vietnam (24 rows of outreach, 46m in height above rail, maximum 65 tons of lift) and raises the number of STS crane to 10. Besides, to increase yard capacity, TCIT also invested in 02 more Electrified Rubber Tired Gantry (eRTG) that raises the number of eRTS crane to 22, 01 more reach stacker, 01 more empty container handler and 10 trailers & tractors as well as many other equipment. In the next 02 years (2020-2021), TCIT will purchase 03 more units of larger-sized STS cranes to replace 03 existed medium-sized units and will invest 04 more eRTG cranes (each 02 units of reach stackers & empty handlers). As a result, TCIT's handling capacity will be higher compared with current capacity. These advantages will serve many large-sized vessels, minimize the port stay time, attract more shipping lines to deploy services at TCIT and TCIT will able to remain as a top deep-water terminal in Vietnam.