On May Day 2020, Tan Cang - Cai Mep International Terminal Co., Ltd. (TCIT) has successfully welcomed the maiden call of HYUNDAI PRIDE of HMM Co., Ltd (HMM) belonging to EC4 service deployed by THE Alliance. She was the first vessel of HMM berthed in Vietnam after officially joining THE Alliance on April 1st,2020. Especially, HYUNDAI PRIDE is HMM biggest container vessel (capacity of 13,154 TEU - 1 TEU = twenty-foot equivalent unit) and LOA of 366 m) to ever call a Vietnam's port so far - remarked a significant turning point of HMM Co., Ltd (formerly Hyundai Merchant Marine Co., Ltd) in Vietnam market.
The EC4 service lane (East Coast 4) has been deployed at TCIT by members of THE Alliance since April 2017, directly connecting Southern Vietnam to US East Coast ports such as New York, Norfolk, Charleston and Savannah. Moreover, it is in the top 2 highest output services of TCIT with the average handling volume of around 8,000 TEUs. Officially joining THE Alliance as a full member, HMM is not only participating in THE Alliance's existing services at TCIT but also making a significant contribution to TCIT's throughput volume in 2020.
In the context of the unforeseen impact on global economy caused by Covid-19 pandemic, the successful handling of such a large HYUNDAI PRIDE container vessel either with nearly 6.000 TEU of loading and discharging volume or with the significantly high productivity of 142 containers/ hour is a demonstration of the considerable effort making by TCIT in order to maintain the good operation to provide the best services for our valued customers as well as to ensure the smooth trade and global connection.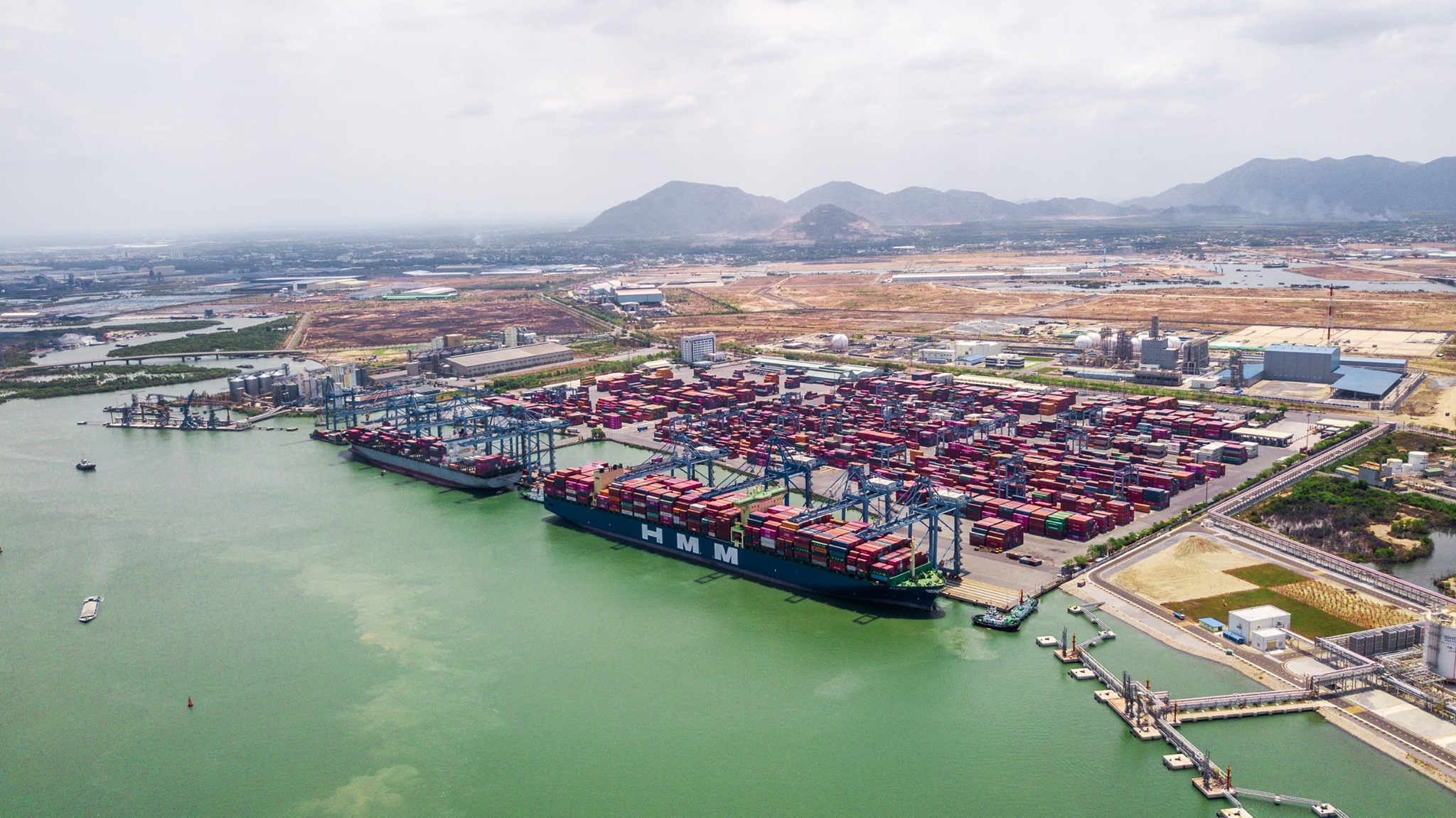 During the difficult times, TCIT highly appreciates the trust and great support of shipping lines especially THE Alliance when continuously deploying the 14,000 TEU vessels with the unprecedented high handling volume at TCIT as well as Vietnam's ports. TCIT is proud to be a prestigious partner of THE Alliance (including 4 leading carriers Hapag-Lloyd, Ocean Network Express (ONE), Yang Ming and HMM) in Cai Mep Thi Vai area for handling vessels of totally 05 weekly calls connected to America, Canada, Europe.
With the slogan "Top Clients In top Terminal", TCIT is constantly enhancing service quality, investing in operation equipment, developing added services and striving to be the first choice of clients for container transshipment in Vietnam; confirming either the position of the No.1 deep-water terminal in Vietnam or the international transit hub in Southeast Asia.
Please contact us via e-mail at pr@tcit.com.vn for further assistance. Find out more about video of HYUNDAI PRIDE, please visit our fanpage at
https://www.facebook.com/tcit.snp.caimep/videos/532187907460753